Running a Public Company | DLPM
---
I was the president of a publicly traded company called Development Capital Group. When I joined they had about a $7 million dollar market cap. It was a small OTC company that had no proprietary technology in it. When I came on board, they wanted me to put my music application Tunebash into the company, but I insisted on developing something in the real estate space. We ended up developing RealtyValuator.com, which was a real estate tool for investors that harnessed Big Data.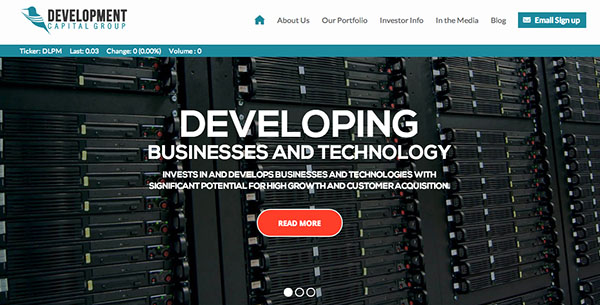 We raised $980k in our first couple private placements. Showing the right interest, the company went up to $0.84 a share, bringing it to about a $40 million dollar market cap. We then acquired another company www.clearance.co, and shortly after appointed the newly acquired CEO to run Development Capital Group.
After this merger, I stepped down as President, acquired RealtyValuator.com with my holding Plum Investors, and focused on my technology projects.
Learning about the public space, raising about $1 million, and understanding the complexities of Investor Relations and how all of this "black magic" of the public space works, was invaluable. When you do your first stock acquisition, file 8Ks, 10Qs, edgarize SEC filings etc. you learn a lot about public markets in general that most people never understand.