How to clean your computer
I am writing this article for my friends and family that always have computer issues, and don't know how to fix them. I told my cousin today "You are like the blonde girl who can't fix their flat tire!" We are in 2015, not 1950. There is a understanding that we all need to know some form of basic computer repair. I tend to get calls from friends and family that have issues, and I never took the time to put it into an easy to use blog post like this. Well, here it is!
:: WARNING ::
I am not responsible for your lost videos, photos, documents, or what damages you do to your computer, nor do I care. This is just a blog post like the other million that you will find about this subject, but I am putting this one together so I can just send a link. I would have sent you a "let me google that for you" link on how to fix your computer, but I decided to take this time to make this post instead  :.)
I tell most people to get a Mac and leave me alone. Seriously, get a Mac, and you don't have to deal with this crap anymore.
What does this fix?
— Maleware
— Viruses
— Annoying Popups
— Rootkits
— Small puppies
— Our dreadful phone calls
Suggestion/Heads Up: 
What I recommend doing, is having a USB thumb drive readily available. You can use this to back up all your personal information. If your computer no longer allows you to reboot, its convenient that you backed up your information PRIOR to cleaning out the maleware or virus. So, if you can.. pick up a 32GB USB (which is about $10) or a 64 GB USB (which is about $30) so you can properly back up and store your data.
First thing to do:
Turn it off. If its frozen, hold down the power button until it turns off.
Turn it on, and pressing F8 on boot
You will get what is called a Boot Menu
Choose SAFE MODE WITH NETWORKING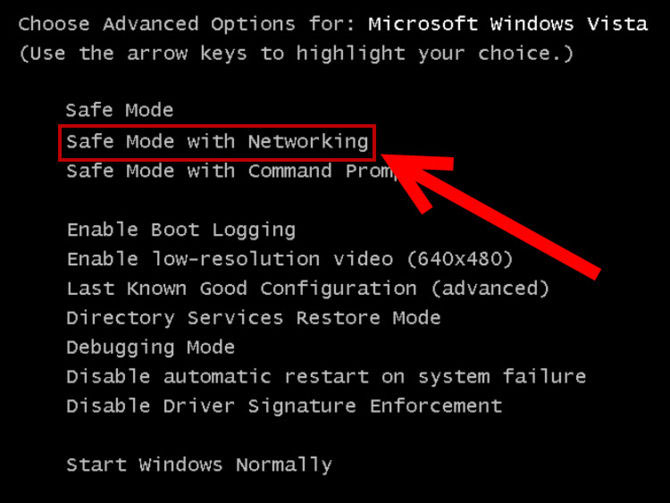 Now you should boot into windows, but it will be in safe mode. This means it is not going to load a lot of the applications that are infecting your computer. But it will allow you to still browse the internet.
Now is the time to BACK UP YOUR COMPUTER
After you have backed up, its time to install a few tools to fix this.
Install and Scan with MALEWAREBYTES

First download  the software from https://www.malwarebytes.org/ or you can download direct here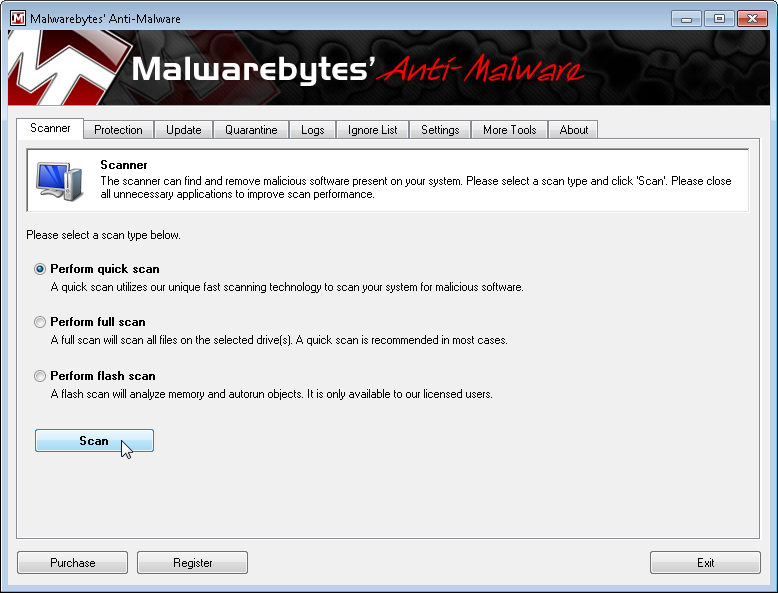 After you scan, it will probably detect a bunch of crap on your computer. You will have to remove all of that. Anything that could not be removed make note of it and search Google to see if there is a toolkit specifically for that issue.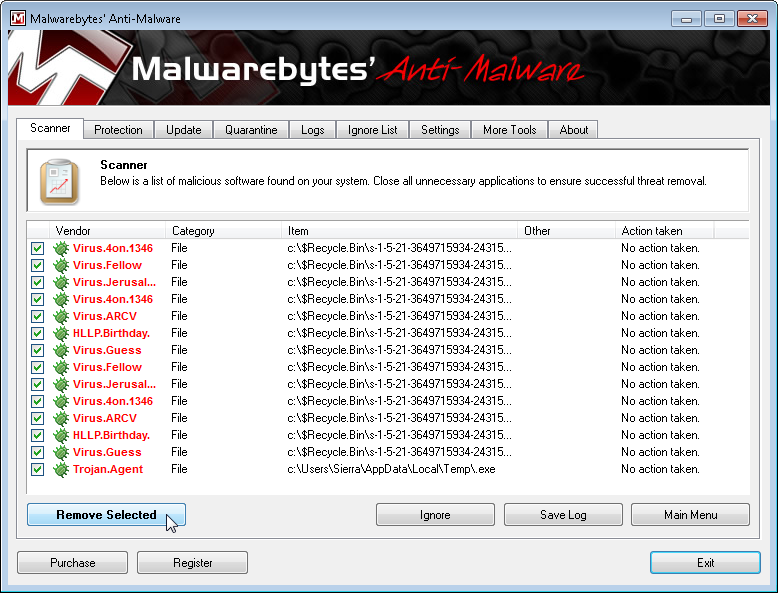 After that is done, you will have to reboot.
INSTALL MICROSOFT MALWARE REMOVAL TOOL
Microsoft makes a malware removal tool (that is suppose to work) that keeps rootkits out. Go here  download the kit, and run that.

Click Skip the details, download, install and run it.
Reset Internet Settings
This removes all the JUNK that may be in your temp folders, and any settings they may have configured in your browser.
Open Internet Explorer, click on the "gear icon"

 in the upper right part of your browser, then click again on Internet Options.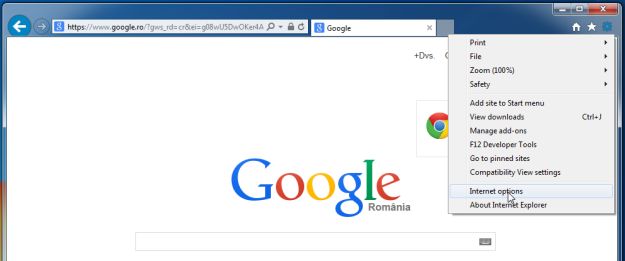 In the "Internet Options" dialog box, click on the "Advanced" tab, then click on the "Reset" button.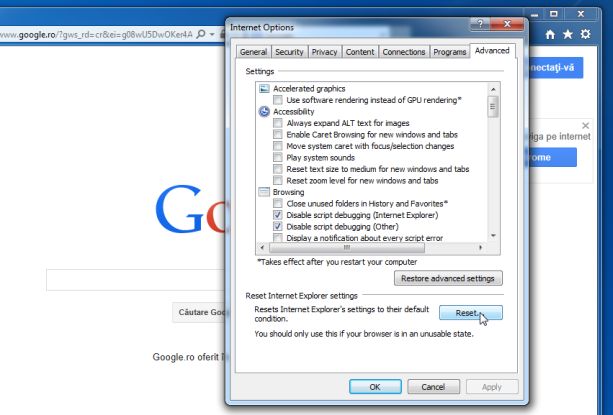 In the "Reset Internet Explorer settings" section, select the "Delete personal settings" check box, then click on "Reset" button.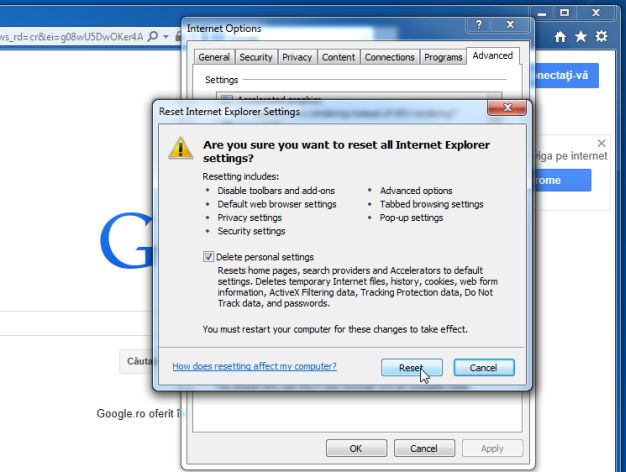 When Internet Explorer has completed its task, click on the "Close" button in the confirmation dialogue box. You will now  need to close your browser, and then you can open Internet Explorer again.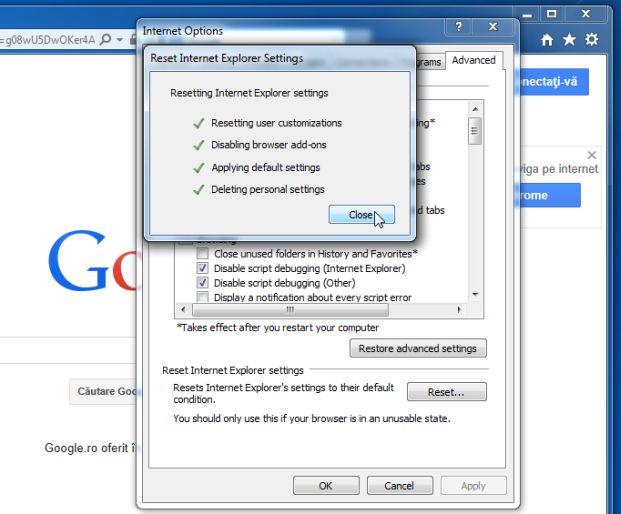 Now that you have reset IE, and removed the maleware, I want you to install an antivirus application.
INSTALL AN ANTI-VIRUS
Now, go to AVG, and install the FREE VERSION. This whole how to is free, if you paid, then you are a sucker!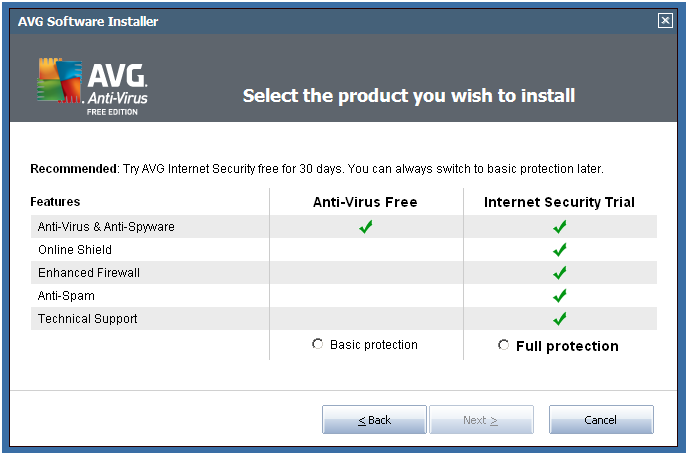 You will see FREE and "trial" if you do trial, they will sell you the whole internet security suite, but you only need the free antivirus.
Install that, then run a full scan.
If it doesn't detect anything, good! It was probably just the maleware that was causing your system issues.
Reboot the computer.
UPDATE YOUR WINDOWS!
Now, go to your Windows Menu, and you can either type "Windows Update" or you can scroll up and click on it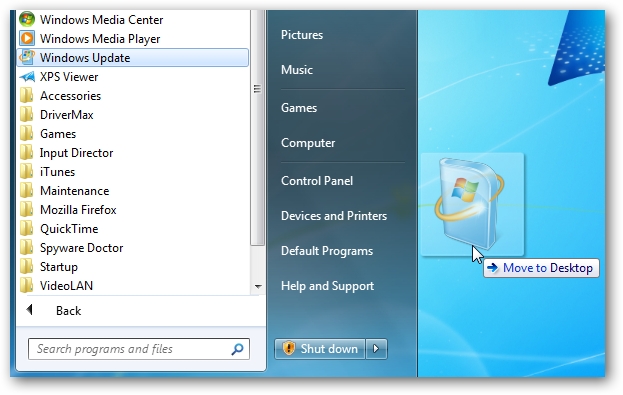 Windows may have a bunch of updates that were disabled by what ever the infection was. Do these! they keep them from coming back!
Now, stay off those dirty websites!